Real Madrid were not in their best of form as they fought hard from 2-0 down against Borussia Mönchengladbach to earn a late 2-2 draw. This draw provided Real Madrid with a valuable point and helped them to remain alive in the group with Shakhtar, Inter Milan, and Borussia Monchengladbach.
Much of the first half's ball possession was dominated by Real Madrid but they didn't create many great chances with the ball while Borussia managed to open their account in the 33rd minute of the game as Plea played an amazing cross into Marcus Thuram who fired his shot into the top right corner of the net.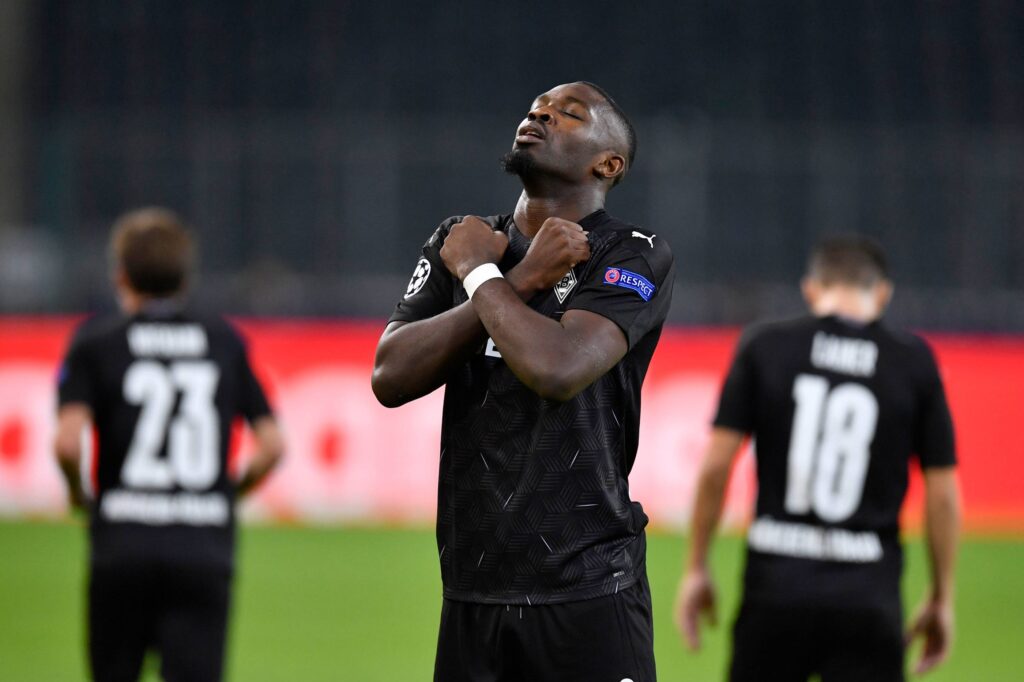 Lack of pace in the attack was once again a problem for Real Madrid as they went into the break with a one-goal disadvantage. In the second half, Marcus Thuram again found the net with an easy tap-in and Borussia managed to double their advantage.
However, after the 80th minute, Borussia seemingly dug their own graves as they defended deeper which helped Benzema grab a Goal in the 87th minute with a stunning overhead kick, before Casemiro equalised for the visitors just in the dying minutes of stoppage time.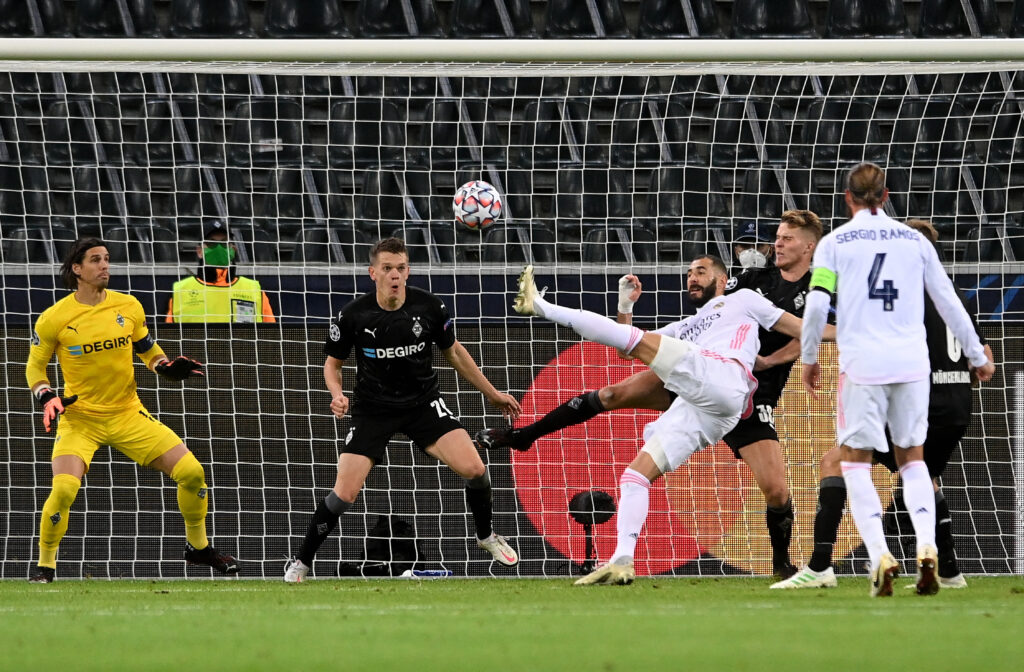 Real Madrid showed character and calmness even when they were losing 2-0 in the dying minutes of the match and this performance helped them to earn a valuable point. Many Madridistas were also overjoyed to see Eden Hazard come on to the pitch for the first time since his injury in August 2020.
REAL MADRID PLAYER RATINGS:
Thibaut Courtois: 8/10
Thibaut Courtois was solid once again despite conceding 2 goals. Made a few crucial saves and also superbly denied Alassane Plea in a one-on-one situation that would have given Borussia a 3-goal lead.
Ferland Mendy: 8/10
Mendy was superb at both ends for Madrid and supplied crucial passes to Vinicius and the attack. Did a massive job keeping Jonas Hoffmann in check most of the time. However, he played the onside for Thuram's second goal.
Sergio Ramos: 9/10
Another day, another sublime performance from the captain. It was his presence and motivation during the last few minutes that helped Real Madrid score two goals in quick succession. He also provided the assist to Casemiro for the last minute equalizer.
Raphael Varane: 6.5/10
Not much was seen from the defender during the match, also lost the ball which led to a goal. Apart from a few interceptions, his presence was not felt. His performance in the last few Champions League games is becoming a concern.
Lucas Vasquez: 6.5/10
Was very lively in the first half, was aggressive in attack, although sometimes to the detriment of the defense. He is looking like a solid choice for starting RB while Carvajal and Odriozola are injured.
Fede Valverde: 7.5/10
The Uruguayan's work rate once again impressive and it was yet another sublime performance from "El Pajarito", who is no doubt one of Madrid's best players this season.
Toni Kroos: 7/10
Toni Kroos was the distributor-in-chief for Real Madrid, floating crosses in the middle and on the flanks, while also drawing out a good save from Sommer near the far post.
Casemiro 8/10
Scored the last-minute equalizer, dispossessed Gladbach players whenever Real faced a counterattack and was absolutely crucial at both ends.
Marco Asensio 7/10
He attempted five shots, the most on the night, with one of his efforts even hitting the crossbar.
Karim Benzema : 7/10
Karim Benzema was having a quiet night, but turned up at the right place at the right time to spark Real Madrid's comeback, executing a wonderful overhead kick in the 87th minute.
Vincius Jr. 6/10
The player who disappointed the most for Real Madrid was Vini Jr. himself as he was dispossessed several times and couldn't produce any real chances.
SUBS:
Luka Modrić: 8/10
The most decisive player for Real Madrid as both the goals were set up by him, he is in excellent form and made many key passes after he came on.
Eden Hazard 6.5/10
Real Madrid were joyous after seeing him after almost 3 months, he worked his way around Gladbach's defense with key passes but missed a scoring chance.
Rodrygo N/A
Came on the pitch in the 84th minute. Didn't make much of an impact and didn't have much of the ball.