Real Madrid took all three points in the first derby of the season, defeating Atlético with a stellar display at the Di Stéfano stadium.
The team claimed its third consecutive win in the space of a week and has also managed not to concede a single goal in this period. Zidane's side dominated play from the start and six minutes in created the game's first clear chance when Modric's shot from the edge of the area was just inches off target.
It was a sign of what was to come for Atlético during the first 15 minutes.
Dani Carvajal won the ball back, he found Karim Benzema, and the Frenchman's fierce shot was brilliantly pushed onto the post by Jan Oblak.
Five minutes later, Madrid broke the deadlock.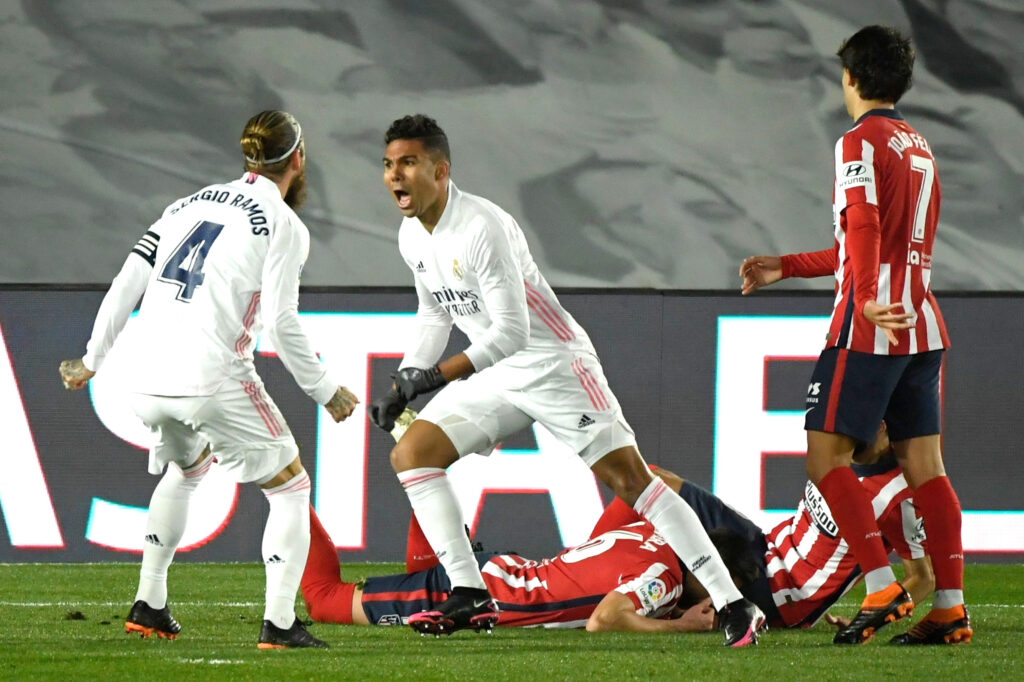 A corner by Toni Kroos was powerfully met by Casemiro whose well-guided header flew into the bottom corner after the Brazilian had managed to lose his marker. The game then remained tight up until half-time, with neither team creating anything meaningful, as Real Madrid bossed possession (61%) and looked to open up the visitors' defense.

Post-Match Quotes From Madrid Players and Coach

Zinedine Zidane:
"We produced a great performance from start to finish, especially when you consider that they on a 26-game unbeaten run. We put in an excellent performance, pressed high up, hounded them and we kept the tempo up in the second half. What the players did out there tonight against that opposition means a great deal to me as the coach".


"That was all about our commitment. There's no such thing as an easy game here. You always have to win and today everyone did really well out there. That's now three games in a row in which we've put points on the board and done so in great fashion. We've got to keep this up, we can't go celebrating anything because we haven't done anything just yet, but we can be satisfied with our performance and we now look forward to Tuesday night's game"

Casemiro Reflected on his Set-piece Goal:
"I'm delighted that he did because it's true. We don't work on them much on the training ground because we haven't got all that much time, but we did look at it in a video session and it's ended up getting us a goal. We can be pleased and the players in particular because it's good to score goals from set-pieces from time to time".
AUTHOR'S OPINION:
It was a nice showing for this in-form Real Madrid side and this victory sends a clear message in the league that 'It's not over yet'.
Scoring against this defensive Atletico Madrid side was a difficult task but nothing is impossible for Los Blancos as they cruised past their neighbors.
Real Madrid was winless in November but the tables have turned quickly. Los Blancos have now secured top of the group in the UEFA Champions League and have now beaten both Sevilla and Atletico, who are two of the most in-form sides in the Spanish top flight this season. One thing is certain "Never Doubt Zizou".