There has been no doubt of Carlo Ancelotti's influence over Real Madrid and he certainly showed why he was the man for the job by giving Madridistas our first silverware of the season. Goals from Luka Modric and Karim Benzema and a stunning penalty save from Courtois were enough for Los Blancos to clinch the Spanish Supercopa 2022.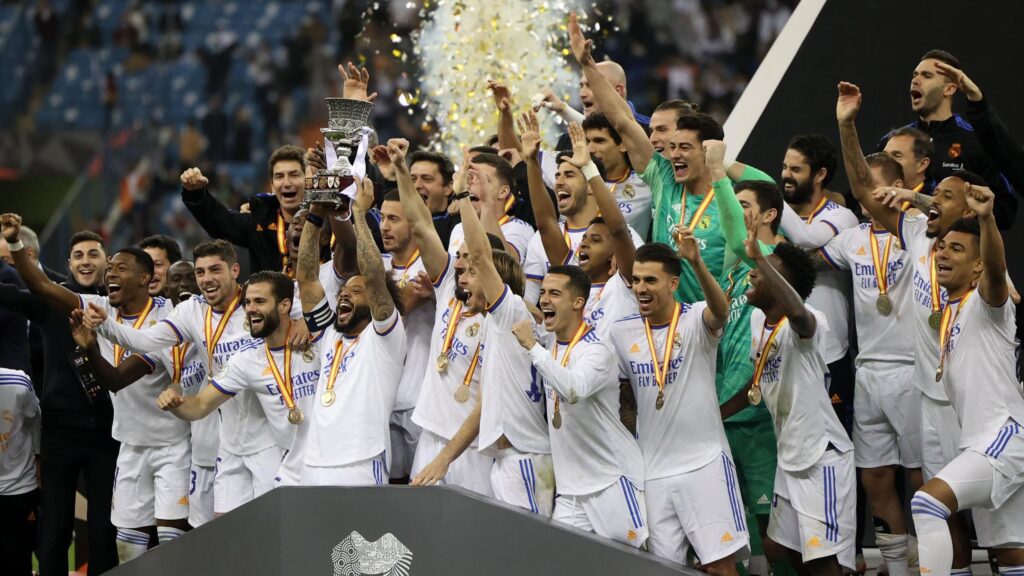 The deadlock was broken in the 38th minute through a stunner from Luka Modric. Rodrygo made a good run into the box cutting out Athletic defenders, he couldn't take a shot but instead passed it for Modric who hit the shot first time sending in the ball curling around Unai Simon.
On what has been a rare occasion this season, Real Madrid was awarded a penalty in the 51st minute after a long VAR review. After the referee watched the play on the VAR screen he determined that Yeray's arm was clearly in an unnatural position and thus committed a handball inside his own box, leading to the penalty. Benzema steps up to take it and without any hesitation puts the ball in the back of the net.
It was a well-controlled game by Real Madrid as they were impressive both in possession and on the counter-attack. Los Leones couldn't show the standards they showed against Atletico Madrid in the semi-final, making it a rather easy game for Real.
Los Blancos clean sheet came under threat after Militao was sent off for a handball that stopped a goal-scoring chance from Raul Garcia. The penalty was awarded in favor of Bilbao who could've scored a consolation goal but Thibaut Courtois made a stunning save to protect his clean sheet.
The game was a great spectacle as Real Madrid lifted their 12th Supercopa De España, and 36-year-old Luka Modric got a deserved MOTM after dropping a masterclass against the Basque side.