Wow! The Santiago Bernabeu was in for a treat. The last 15 minutes of football were pulsating and with Real Madrid 2-0 down, with an anxious Bernabeu crowd- surely it was just a recipe for a comeback? Well, that's exactly what happened.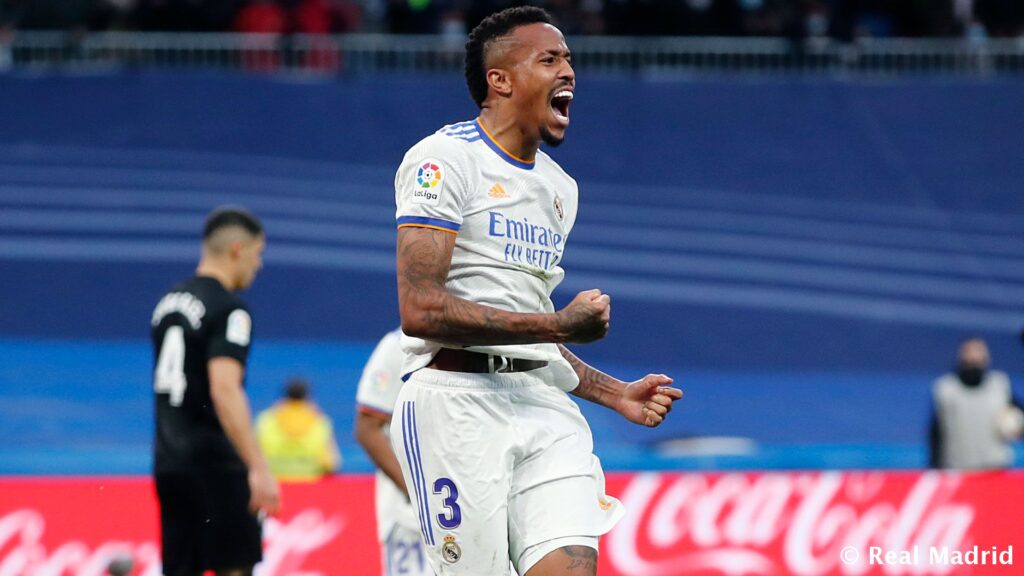 In a weekend full of comebacks, where city rivals Atlético Madrid came from 2-1 down to win 3-2 in the dying minutes, and Sevilla, Real's only genuine title challengers at the moment, also managed to come back from 2-0 down – to gain a point. However, today was Real Madrid's turn and while it is cause to celebrate the spirit, the hunger, the desire of this Real Madrid team – it's also a cause for concern – how easily many teams seem to slice them open – make them look incredibly vulnerable and disorganized on the defensive end. You do need some luck in football and Real Madrid is certainly riding it – betting that their attacking prowess – their ability to overcome adversity, will overpower their fragilities in the backline.
I've lamented about Real's defensive deficiencies already this season, and these games are a vindication of sorts. This matchup should not have been a struggle and the stats exemplify that. Real had 23 shots to Elche's 3, an xG of 4.48 vs Elche's 0.6 – and Karim Benzema even managed to miss a penalty at 0-0 in the first half. His first miss for Real Madrid. Yet, on 42′ Elche took the lead. Lucas Boye found himself completely unmarked in the box to head in from close range. Real Madrid had plenty of men in their own box to deal with the danger, but none of them did, as none were placed where they should have been. It's been a running theme this season, especially on set pieces. They neither close down the cross nor defend the cross as effectively as they should. Thus, they went into the second half 1-0 down and scratching their heads – they were trailing Elche once again in the space of a week.
The second half was expected – a full-frontal wave of attack from Real Madrid. Eden Hazard looked dangerous and Vinicius Jr electric and as confident as ever. The former almost got Real Madrid a penalty on 52′ but the referee – after the advice from the VAR officials took another look at the incident – made the correct call and deemed it was not a penalty. To add salt to the wound, Karim Benzema had to come off on 58′ and looked to be holding his hamstring. Luka Jovic came on in his place, but you'd have hardly noticed. He was anonymous and lackluster once again.
Moreover, Vinicius Jr should have equalized on 71′ as intricate play from Hazard had helped him weave into the Elche box. Vinicius passed to Luka Modric who played in Ferland Mendy onto the left side of the box, but his loose touch fell to Vinicius – who took a deft touch to his right, past the Elche defender Palacios – the Brazilian however, could not get his finish to curl enough from close-range. On 76′ against the run of play, Elche went on the counter and punished Real to take the 2-0 lead. Mendy could have probably done a better job defending his side, as Pere Milla got away from him and neatly slotted a low-driven shot past Thibaut Courtois. The Belgian did not have much to do all game other than picking the ball out of his net twice. The scoreline looked ominous, but that's generally the case for Real Madrid to react and kick into gear.
It had to be all-guns-blazing now and two minutes later Casemiro hit the bar from a Luka Modric corner – it seemed like one of those nights; a Sheriff Tiraspol 2.0. However, 3 minutes after that, another corner into the box, and the Real players were screaming for a handball in the box. The referee went to the VAR screen and agreed. Luka Modric stepped up on 82′ and was never in doubt. He calmly slotted to his right, something Benzema could not manage earlier in the game.
Real were surging forward for that equalizer and they were not done yet. Vinicius managed to find Rodrygo on the edge of the box with some space, but his shot was blocked agonizingly wide. In the dying minutes, on 92′ Vinicius was the center of attention again – he managed the keep the ball from going out for a goal kick, composed himself, took a touch to his right, akin to his chance earlier on in the game – created enough space and distance from the Elche defender and put in a brilliant floating cross for his Brazilian compatriot Eder Militao, who towered over the Elche defense, to score a vital equalizer for the home side. The Bernabeu now roaring, as was Militao. The fans wanted more – they wanted another – but not enough time on this occasion. Real had to settle for the draw.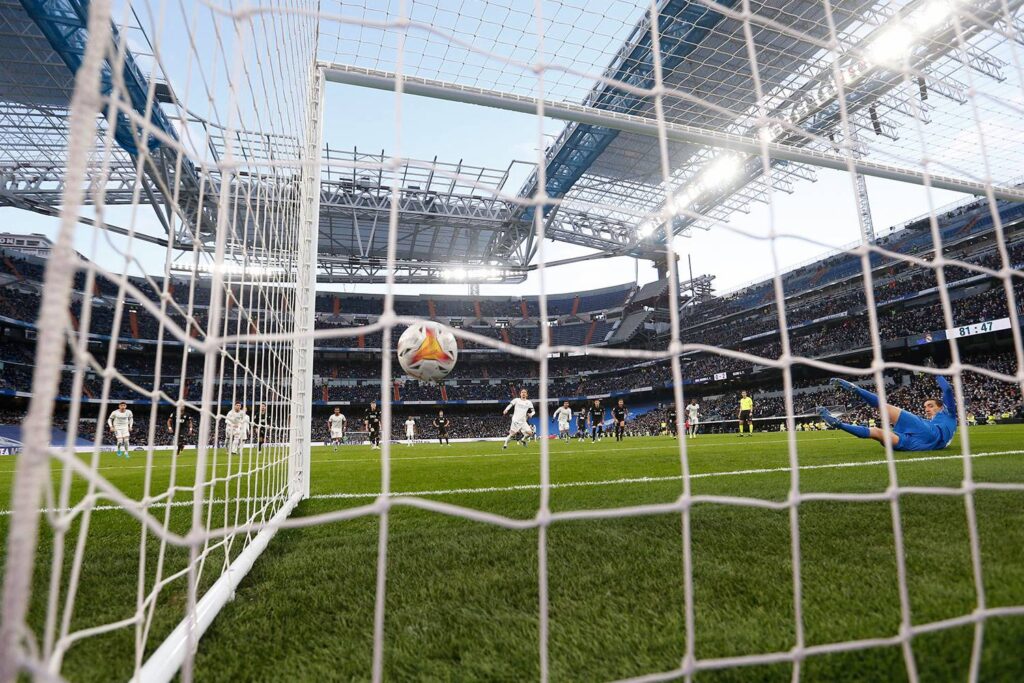 A thrilling game came to a conclusion. Real showed great mentality, a hunger that epitomizes great winners, but once again their defensive fragilities manifested themselves. They could have taken a six-point lead at the top of the table, yet it remains at four. It may not matter much at the end of this La Liga season, as for most of the campaign thus far, Real has been imperious – and the common consensus seems to be that Sevilla will eventually drop form. They did this weekend but Real did not capitalize.
However, these kinds of performances will be more worrisome for the Champions League, where they face Paris Saint-Germain next month. If they concede chances like they have been – against the better sides in Europe – they will surely not be lifting a fourteenth European title. Carlo Ancelotti after the game said 'We reacted very well and didn't give up'. That sums it up. Real did react and they did not give up, but they were not proactive. This may be a reason why they seem to struggle against the smaller sides (low-block defenses also contribute to that struggle). There's nothing pushing them; no mountain to climb. That's when they seem to be at their best – hence why they've won the Champions League more than La Liga in the last decade. They'll want to adjust that though. Ancelotti will definitely want to win La Liga – the only cup that has eluded him as Real Madrid manager.
Real Madrid has never been defensively resolute – they always give their opposition a chance – somewhat of a tease – to lure you into a false sense of security – to make you believe they are beatable. And they certainly are beatable – but then their instincts kick in – and at their most vulnerable they also seem to be at their most potent. A paradox if there ever was one. They better hope to keep this fighting spirit going, as Ancelotti mentioned – making sure it can overcome those fragilities at the back. And if history is anything to go by; It very often has.