The Story of Y Nada Mas | A Real Madrid Podcast
I have always been a soccer fan. Well, let's refer to it by the term used worldwide, FOOTBALL. We'll use that term from this point forward.
I am a first-generation American whose family immigrated from Colombia in the 1960s. As anyone who is from Latin America will tell you, Football (or fútbol) is in our blood. It's almost a religion. And while it isn't the only sport that Latin Americans watch, the hierarchy of most-watched sports in Hispanic homes probably goes, #1 Football, and everything else a distant second. If you are from the Spanish-speaking Caribbean, Basketball and Baseball may sometimes fight for that number 1 spot, but for the most part, Football reigns supreme.
Growing up, my father was and still is not a big football fan. However, it was my uncles, cousins, and extended family who were still back in Colombia or elsewhere that introduced me to the sport. If they weren't yelling at the TV when the Colombian national team played, they were reading the paper to see how our family's favorite local football team was doing.
In my family, that local team was one of the two teams from the capital city, Bogota' Millonarios F.C. Sadly for all of you Millonarios fans out there, I was never really a big fan of the team but followed them because my uncles did. However, their love and passion for the sport made an impression on me. I became a lifelong football fan.
While I was visiting my family in Colombia and watching countless hours of Football on TV, I stumbled upon a channel showing European matches. They were showing La Liga matches, to be exact. The year was 1994, and the team I was watching was Real Madrid. I don't remember what game it was but Raúl scored and the commentators mentioned that he was only 17 years old. I believe I was only about 11 or 12 at the time, so he instantly became my favorite player and Real Madrid, my team.
While names like Redondo, Butragueño, Zamorano, Sanchez, Di Stefano, etc…have become synonymous with Real Madrid's greatness, it was Raúl and players like Zidane, Roberto Carlos, Guti, Iker Casillas, Michel Salgado, David Beckham, Luis Figo, and the countless amazing footballers that have come since, that solidified my love for Real Madrid.
My love for Football has always been present but it was during the COVID-19 pandemic that I realized how much I missed it when there were no games to watch. I realized how important this game was to me, how much I loved Real Madrid, and how much I wanted my two sons to love Football and feel the same passion for the game (and Real Madrid, of course) as me.
That was the reason I decided to start Y Nada Mas | A Real Madrid podcast. And along with my staff, we hope to create engaging episodes and great content for all of our fellow Madridistas worldwide. ¡Hala Madrid…Y Nada Mas!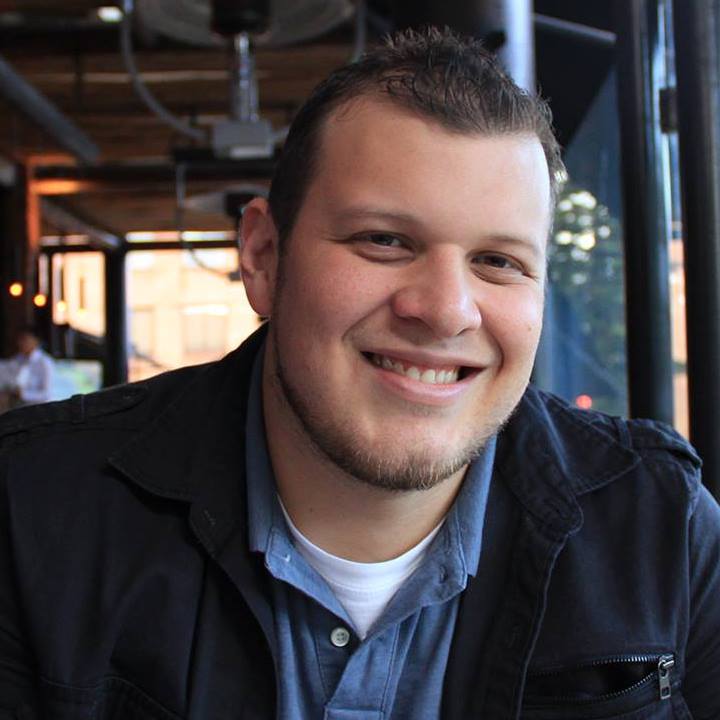 Eric Rivera
Owner & Y Nada Mas Podcast Host